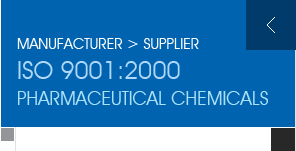 About Us
We,
National Card Board Mill
, work on the ethical business philosophy to deliver optimum customer satisfaction by providing quality products at competitive rates. With commitment and quality, we have achieved unparalleled repute and success in the industry. Established in the year 1970, we are reckoned among the leading
manufacturers and suppliers
of a wide range which includes Filter Papers & Pads, Activated Carbon Filter Pads, Absorbant Pads, Mosquito Repellent Blank Mat Sheets,
Filter Pads, Sparkler Filter Pads
, Cartridge Filter Housing, Pleated Dust Collection Cartridge and Filter Bags.
As a core manufacturing company, we keep up with prescribed industrial norms and standards to offer the finest products to our clients.
Our Filter Papers and Pads have some important features such as excellent absorbency and filtration efficiency
. With such aspects of our range, it is widely used in Pharmaceuticals, Food Processing, Beverages, Chemicals and other industries. For our keenness towards the quality, we have achieved an
ISO 9001:2000
certification.
Innovative work and use of graded raw materials help us to bring the best possible products that also meet global quality standards. Also, to maintain a trustworthy place in the global market, we have been constantly upgrading our technology and performing a sound research and development work towards the quality enhancement of our Filter Papers & Pads,
Filter Pads, Sparkler Filter Pads,
Cartridge Filter Housing and Filter Bags etc. We have automatic processing machinery, fully equipped lab, skilled employees and highly experienced promoters as well as office staff. Due to our modern facilities and excellent team, we have been able to meet the exact requirements of our clients.